Make goals, not resolutions | 18 Goals for 2018
Dear Twenty Somethings,
It's that time of year again. New Year, new me, right? It's no secret that I'm ready for 2017 to be over. Don't get me wrong – I'm grateful for the lovely new friends and memories I've made this year. I'm trying not to put too much stock into 2018 being the best year of my life. Because of this, I decided to throw out the idea of resolutions. However, like any good PR student/future girl boss, I decided to create my own strategic plan and establish my goals, objectives, strategies and tactics for the new year. Yes, I've turned into that person. So, in the last week, I set out to establish 18 goals for 2018. I also have objectives, strategies and tactics too but I'll save you from that part. PRCC has turned me into a new person.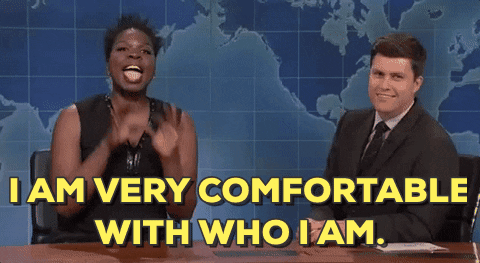 To visualize my goals for 2018, I started with a vision board.
Anyone who knows me I'm obsessed with Canva and that I'm a highly visual person. It's such a millennial thing, I know, but starting with a vision board helped ground me in figuring out my vision of what I hope 2018 to be.
So what exactly are my 2018 goals? 18 might seem like a lot of goals, BUT I'm a sucker for symbolism like 18 in '18. Here they are, in no particular order.
(Spoiler alert — one of my goals is to stop droning on about things, so hopefully this post won't be my usual lengthy one)
  Take up photography
 Find a co-op that leads to a successful career
  Less talk, more action
  Start a job that I'm passionate about
  Find beauty and creativity in every day tasks
  Be more grateful
 Hustle hard to get what I want
  Discover and document beautiful places
                      Believing in my inner Beyonce
 Build the life that I want and will love
 Trusting in the process, no matter how easy or hard
  Knowing myself, what  I want and the process to get it
  Graduate
 Take more time for self-care
 Read more books and stay educated
 Continue to grow through good times and bad
 Continue my passion for blogging and writing

Embrace who I am, be proud of who I am, and strive to be my best self, even if it means starting something again
Of course 2018 will have it's ups and downs but I will work with what I control to make it the best year possible. 2017 was sometimes a struggle, but I'm grateful to my friends and family, and every person who has read one, some or all of my blog. Hopefully everyone will stick around for the next stage of my journey.
Hope to see you in 2018!
Yours truthfully,
Sam
P.S. What are your goals? Leave them in the comment section below.